Engineering Services
Wazen Oil Services has a dynamic offering of Engineering Services, which includes Project Engineering, Security Engineering and Engineering Technical Support through our Specialist HR Services.
The scope and growth of Wazen Oil Services' Project Division has facilitated the natural development of our diverse and highly qualified engineering team, delivering detailed engineering and construction design, including technical deliverables, material requisition, technical bid evaluation and supplier follow-up, planned maintenance shut down and predictive maintenance engineering for our projects and to our customers. This has enabled us to speed up schedules, lowers costs, and ensures quality and accuracy. Our Design team constantly offer effective support during all phases of a project from start to finish, ensuring project designs are reviewed and fine-tuned to meet actual site design conditions and at the end of a project provide excellent as built designs and drawings for our records.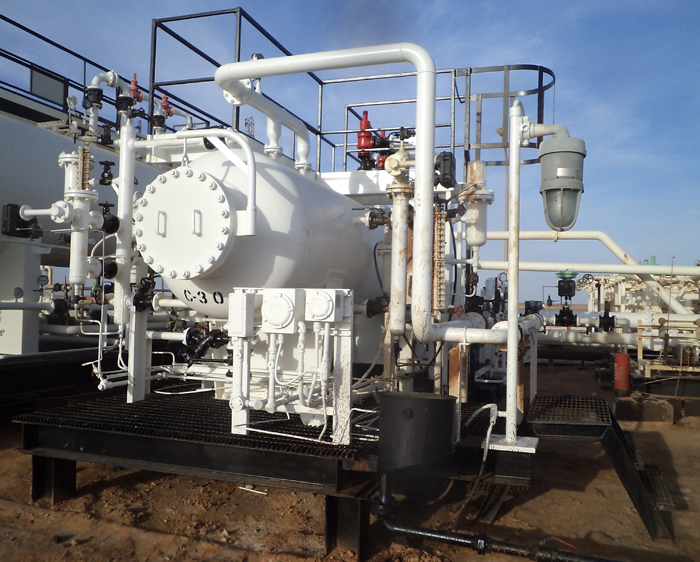 Security Engineering for Facility Protection
In addition, Wazen Oil Services' engineering team has partnered with Harnser group, experts in the field of Integrated Security Engineering.  Together we offer unparalleled expertise in the design of integrated security systems that support the delivery of high quality, effective, and cost efficient security designs.
We make it a priority to work closely with our clients and partners to design security systems that directly respond to their specific objectives, needs, and constraints. Our team are committed to remaining at the forefront of innovative security design, and actively stay fluent in modern design methods and the latest developments in security technologies.
We are also independent from any manufacturer or installer, which empowers us to provide impartial expertise.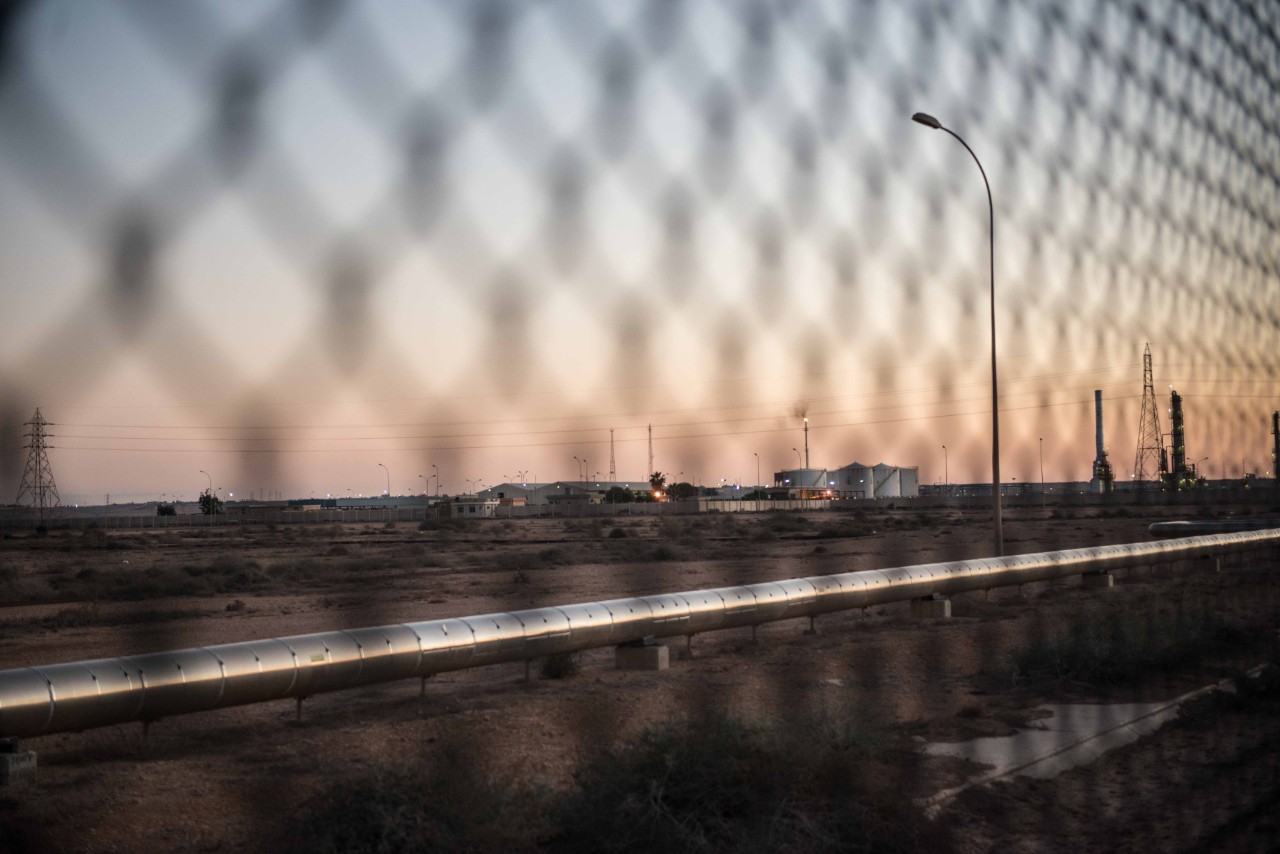 Contracted Specialists:
Our contracted specialists work for many oil and gas operators in different parts of the world in fields such as Geophysics, Petro physics, Reservoir Engineering, and Drilling and Completions, both on and offshore.  Our specific areas of expertise include:
Engineering, Construction and Operations
Geoscience, Drilling & Completions
HSEQ
Project Management & Project Services
Local Management Services:
Wazen SHRS administration department cover all areas of managing oil and gas specialists arriving into Libya.  Our services include:
Visas and Immigration
Accommodation
Transportation
Ticketing
Authorisation Passes
We also provide an in-house management platform for international consultancies to use when sending specialists to Libya.  In addition to the above services, we also cover local:
Invoicing
Pay roll
Legal services
This gives our clients the ability to provide their consultants with a comprehensive service when arriving in Libya, in addition to covering end user invoicing mechanics, which is often constrained by Libyan legalities.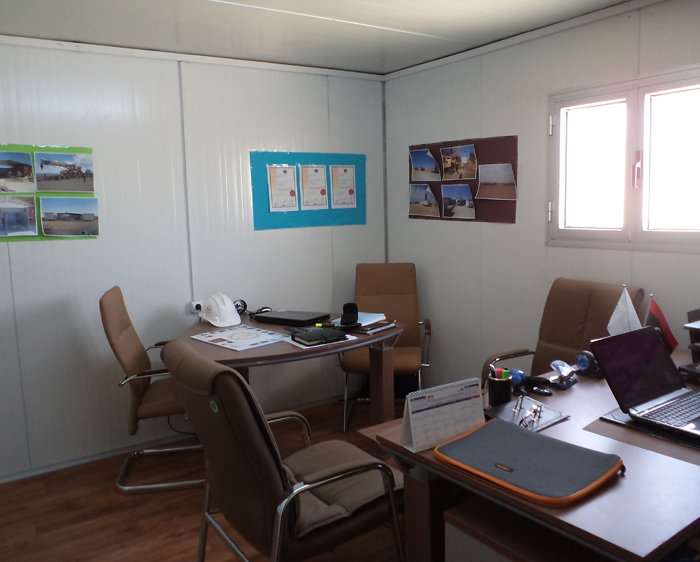 Our Engineering team covers:
• Feasibility Studies and Basic Design
• Front End Engineering Design (FEED)
• Detailed Engineering Design
• Procurement Assistance
• Construction Schedule and Implementation Oversight.
In
Gas treatment and compression facilities,
Crude oil processing facilities,
Pipelines and piping works,
Flow lines and Well Heads,
Storage tanks for oil fields processes,
Civil works for oil fields structures,
Mechanical, electrical and instrumentation for oil fields structures,
Cathodic protection systems for structures and facilities.
Our engineering capability is diverse. We have successfully delivered civil and structural, electrical, mechanical, piping and process engineering solutions. All solutions are fit-for-purpose and customised to suit each client and each project.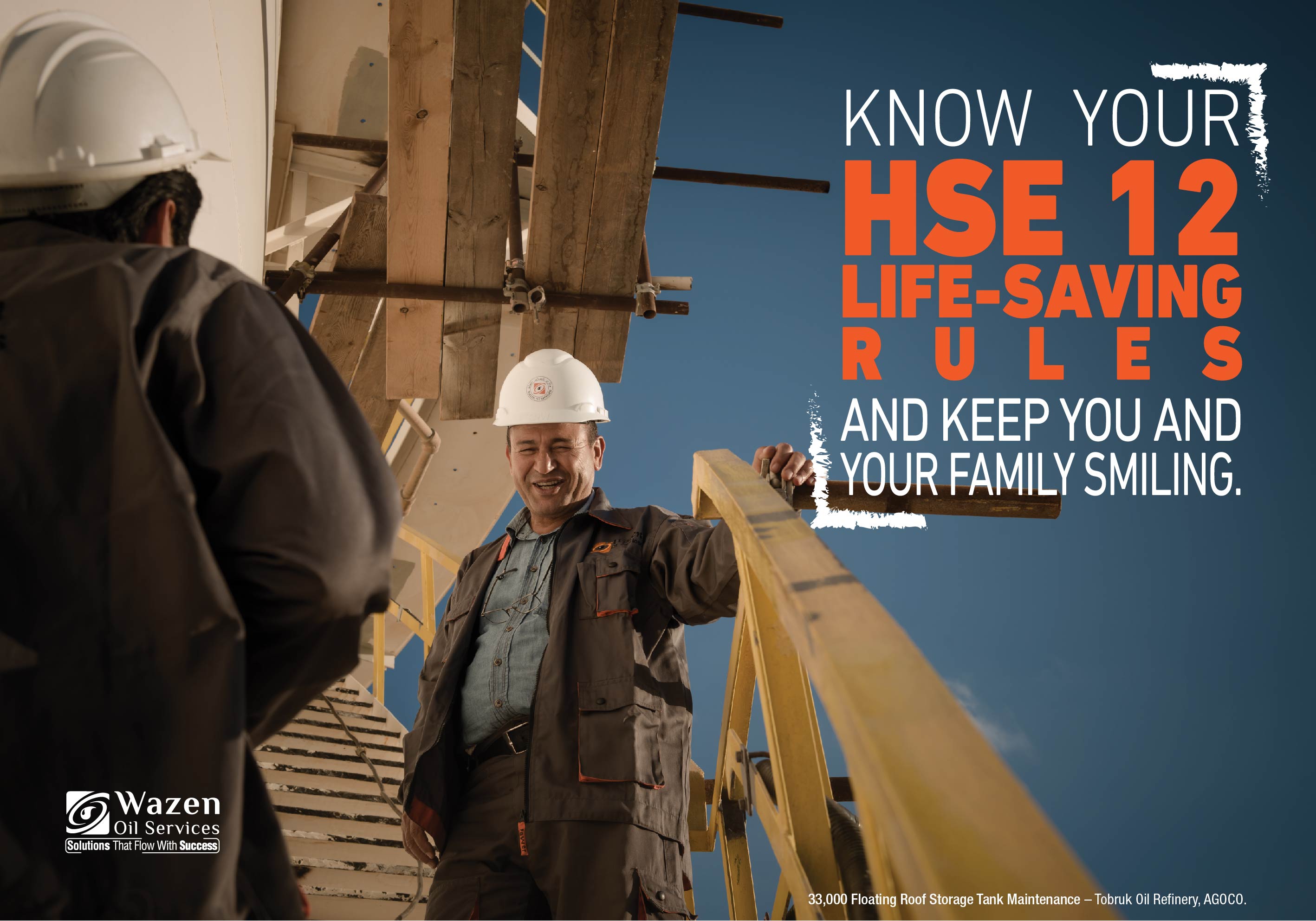 Specialist HR Services
Wazen Oil Services provides quick and easy access to a strong pool of consultancy services locally.  Wazen Specialist HR Services (Wazen SHRS) supplies clients in the Libyan oil and gas industry with fast, reliable, high–quality, HSE aware specialist Engineers to carry out specific field and office based projects.  We have a globally networked team of over 6000 consultants working in varying oil and gas related engineering, exploration, geological and managerial operations, from up-stream to down-stream, in both on and offshore roles.
The demand in specialists has also developed Wazen SHRS management process into a dynamic service that is now used by international consultancies needing a complete management package to cover their specialists' needs whilst in Libya.
Our ethos is to view each contract as an agreement not between a business and its customers, but between partners that wish to create a close and mutually beneficial long-term relationship.  This has been the secret to our success.  Wazen SHRS is young enough to offer a new approach, but sufficiently well established to offer a comprehensive service.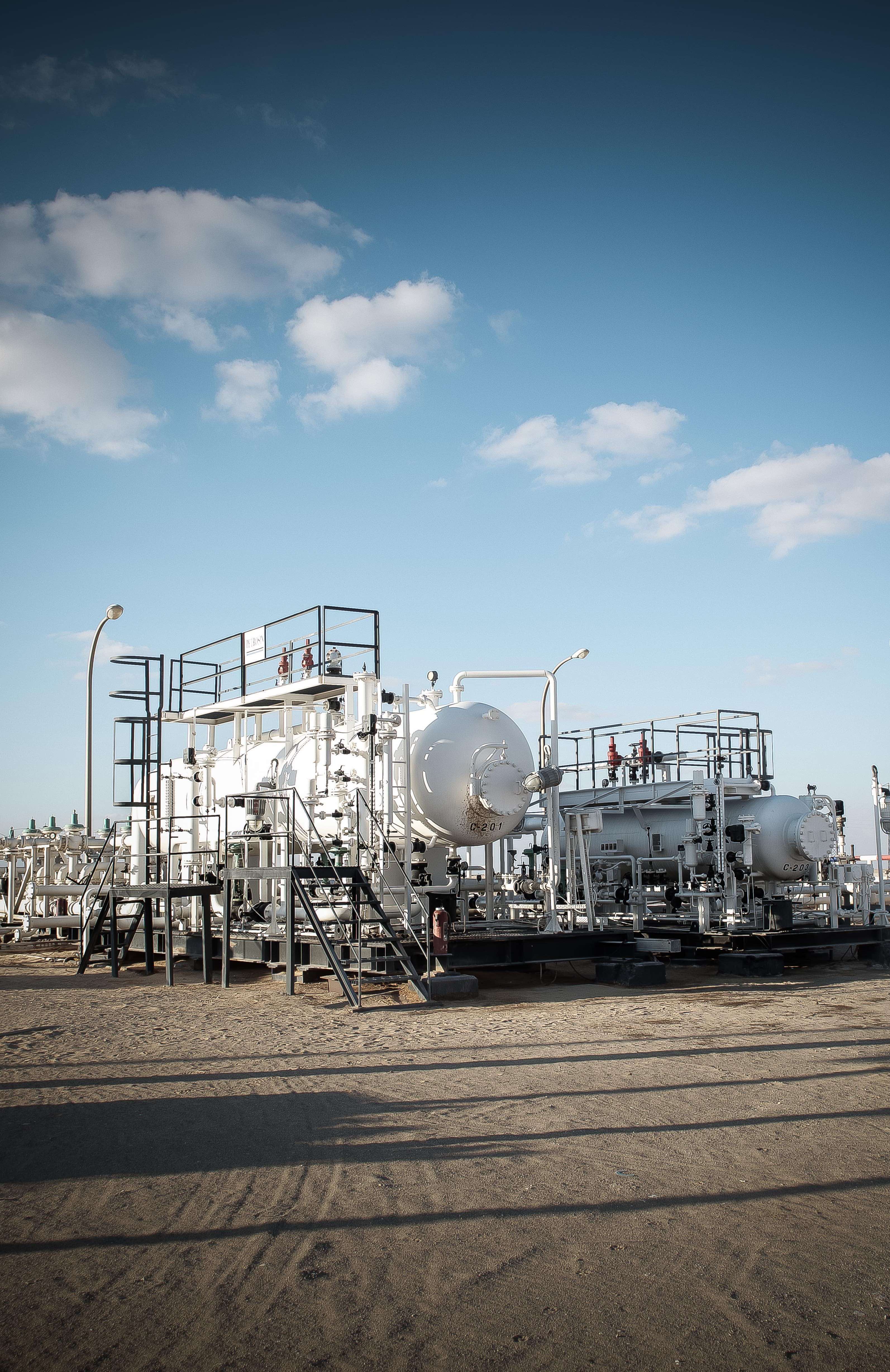 Keeping pace with an ever-changing marketplace
Maintenance and Construction Services
Pipelines, Tanks and Vessels Services
Wazen oil services' Projects Department specialises in the project management, facilities construction, welding fabrication, installation, cathodic protection and NDT examinations services for the Oil, Natural Gas, Power, Upstream, Midstream, Downstream, Petrochemical and Utility Industries. The range of our executed services includes the Shutdown and Turnaround of Gathering Stations, Production Stations and Refineries. Our provisions include the inspection, maintenance, overhaul, replacement and procurement of: Tanks, Separators, Vessels, Pipelines (GRP, GRE, CS, SS & Clay), Steel Structures, Heaters, Cracking Columns and Desalination Units.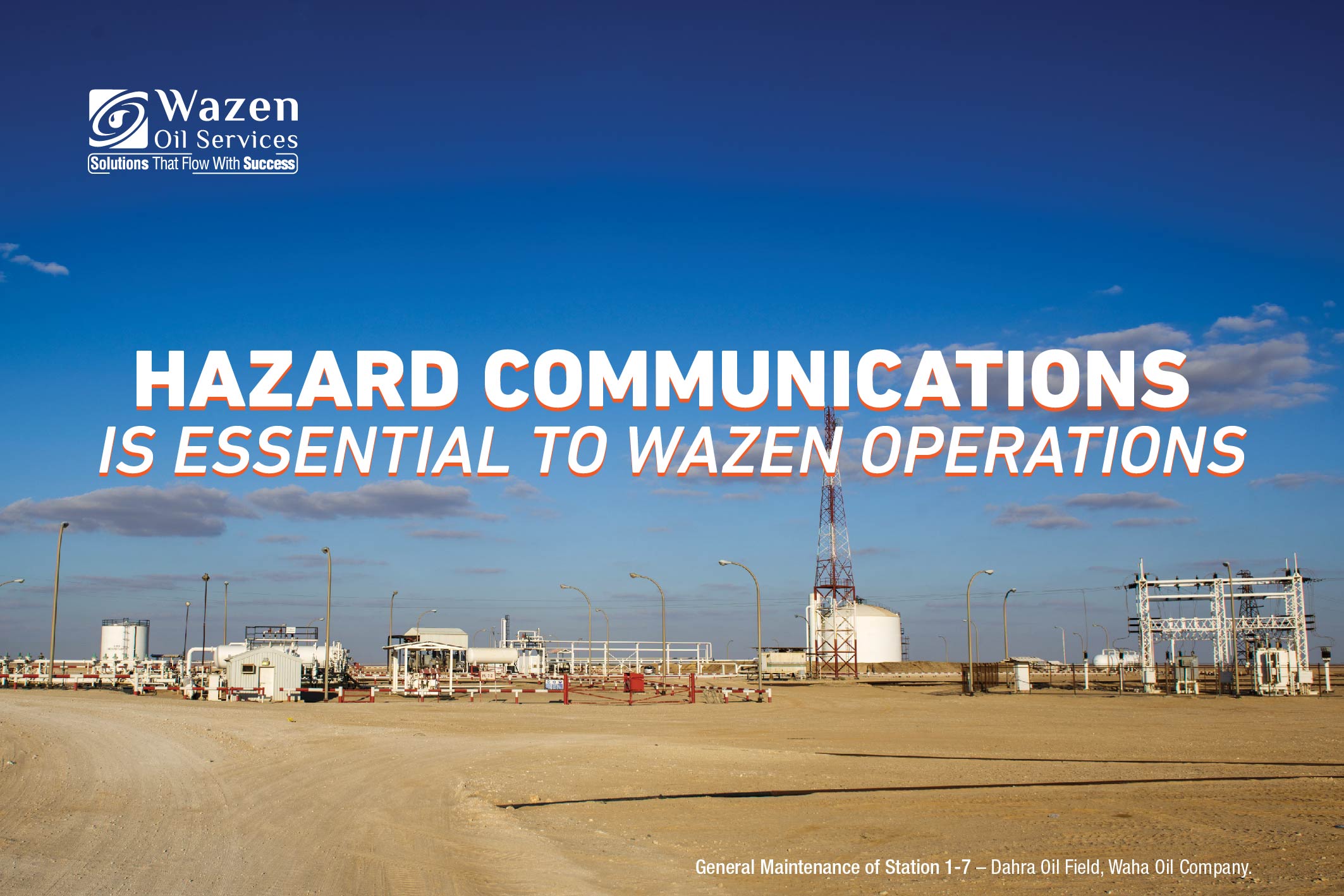 Facilities
• Project Management
• Technical Support and Assistance
• Installations
• Modifications & Upgrades
• Painting and Coating Campaigns
• Booster/ Pump Stations
• Meter Stations
• Natural Gas Storage
• NDT Inspection Services
• Compressor Stations
• Excavation & Grading
• Hot Tapping
• Hydrostatic Testing
• Repairs & Modifications
Fabrication
• Launchers, Receivers & Valve Settings
• Hydrostatic Testing
• NDT Inspection Services
• Project Management
• Compressor Stations
• Meter Stations
• Custom Fabrication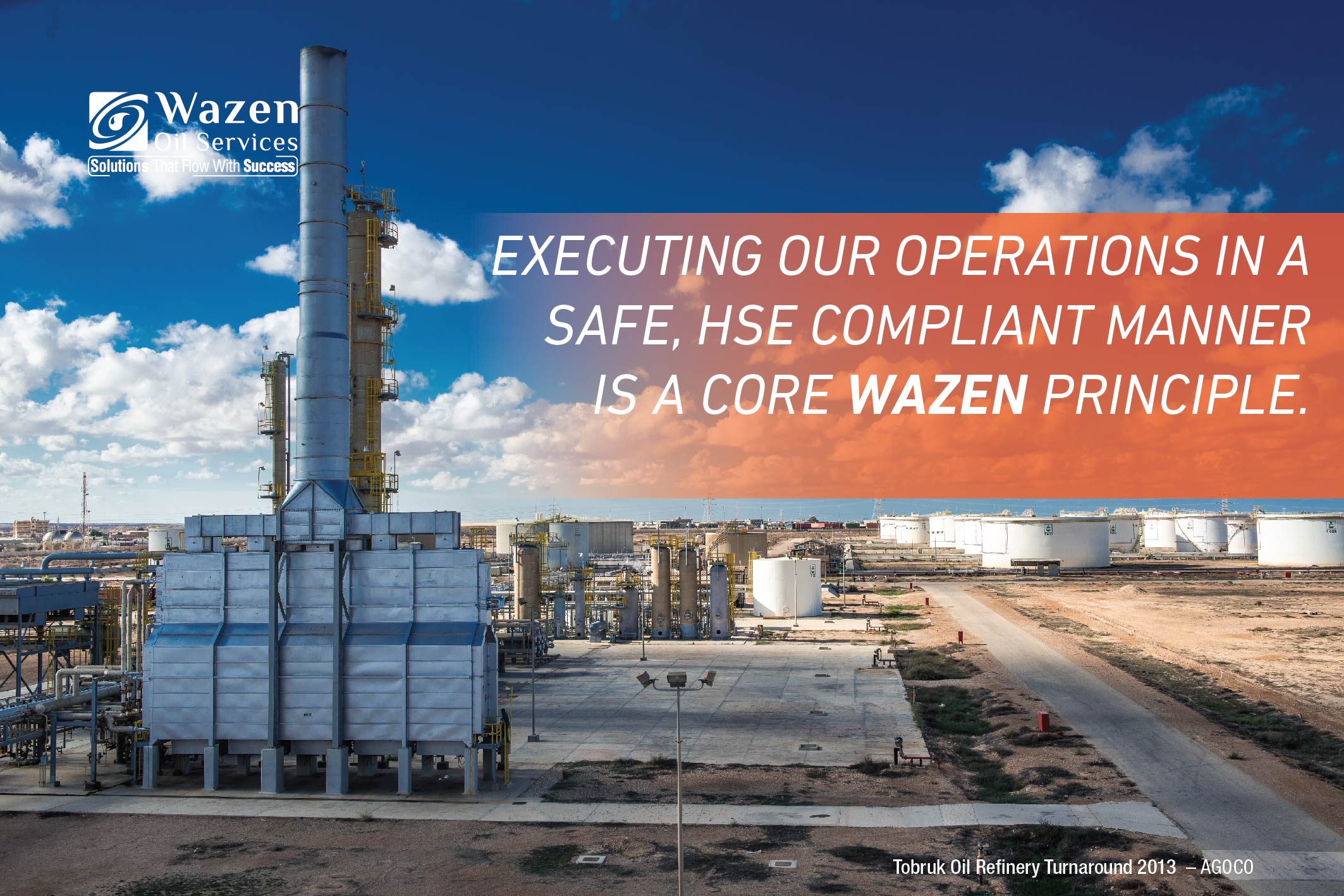 A summary of the services we offer include:
Pipelines, Tanks and Vessels
• Engineering
• Project Management
• Maintenance & Installation
• Construction Planning
• Hydrostatic Testing
• Utility Work
• Hot Tapping
• Line Stopping
• Wrapping and Insulation
• Welding Services
• Pipeline and Tank Integrity
• Materials Procurement & Inspection
• Corrosion Control & Coating
• Site Prep
• Excavation & Grading
• Foundation & Concrete Repair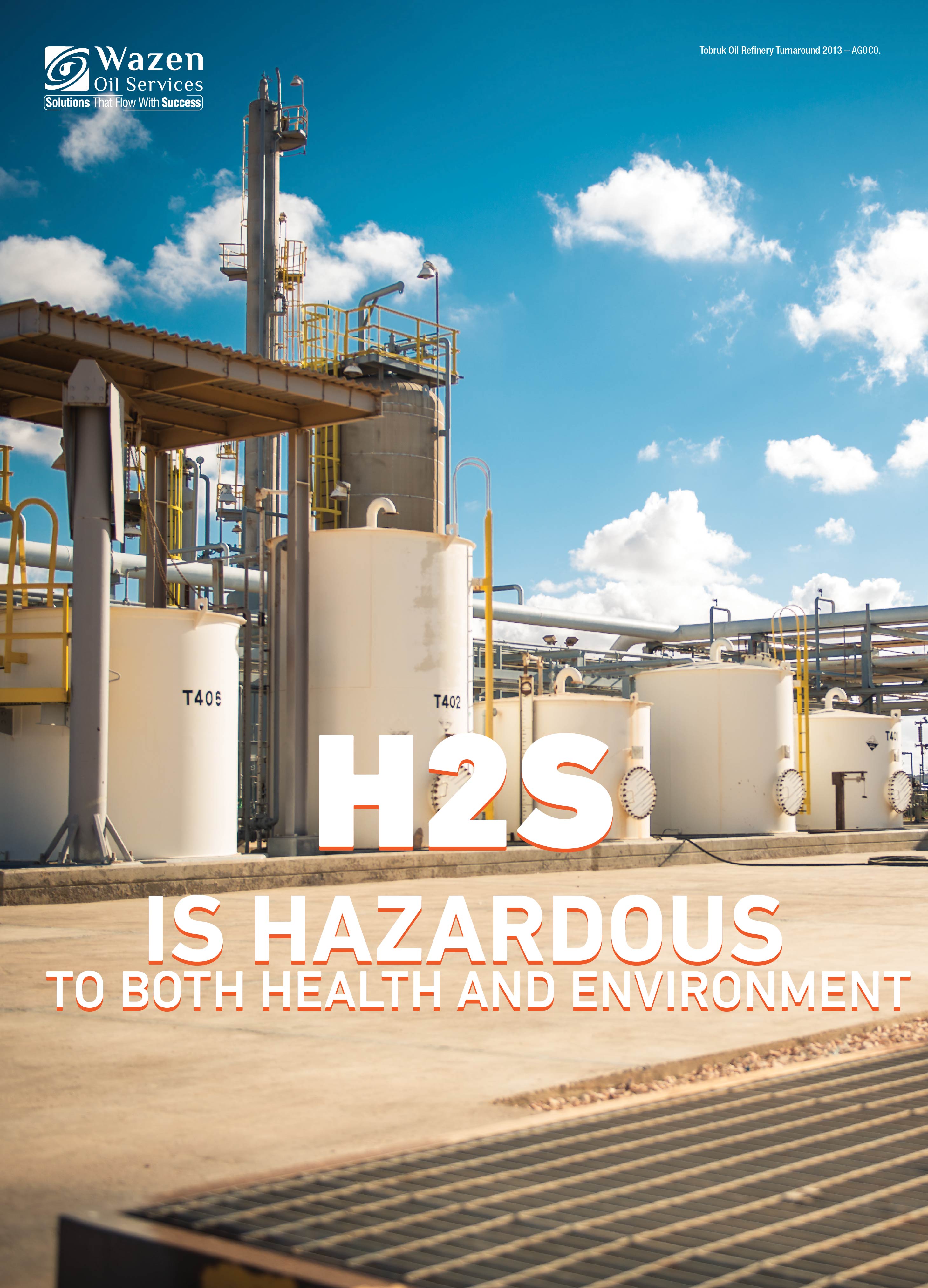 Keeping pace with an ever-changing marketplace
Supply Chain Management & Logistics
'Responsive, Reliable, Resourceful and Reputable – Our 4 R's of Procurement and Supply Strategy'.
In a rapidly developing market with multifaceted challenges, we believe it is important to constantly develop and invest on ways to ensure safety, quality, responsiveness and speed of services at all times. At Wazen Oil Services we look to combine our reliability and integrity with unique delivery services and solutions.
We have supported large and complex projects in remote locations of the country, with safe and secure delivery based on sharp due diligence, clear understanding of the local customs and routes, and strong relationship building across the country's diverse networks. As we continue to grow through alliances we strive to never lose sight of our basic principle, which is to guarantee our clients a fast courteous service, quality products and competitive prices whilst ensuring safe and secure delivery.
In addition, our logistics team have good professional knowledge of local laws, available markets, customs, shipping and procurement practices. This enables us to efficiently source materials, equipment and spare parts from different locations around the world in compliance with all local and international laws and regulations.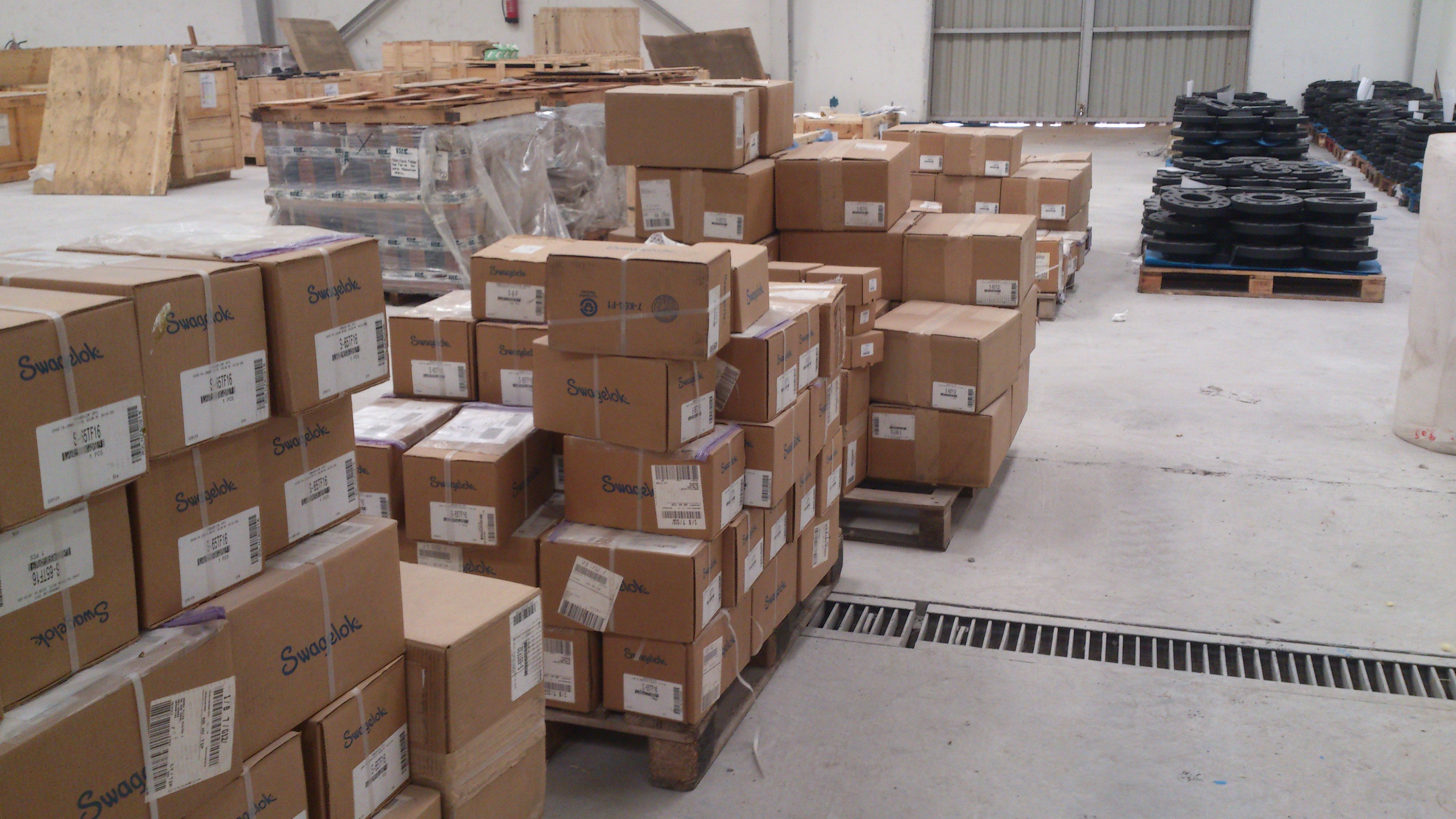 Sales and Brands:
In a bid to lower client costs, increase the speed of delivery and improve aftersales care Wazen Oil Services has strategically handpicked a number of globally recognized manufactures of various oil field products. We are proud to be official representatives of some of the world's largest brands in Libya.
Through our partners we are able to offer services and solution that are backed by generations of experience. Whether it is training your employees on specific products, offering expert advice and consultancy on critical project, implementing competitive price plan agreements, or increasing our stock pile to suit your needs, Wazen Oil Services is ready to support your needs with 'solutions that flow with success'.
We are affiliated and only looking to team up with the best global oil and gas brand name manufacturers, service and supply companies – our aim, to offer a resultant dynamite package of combined skills and services.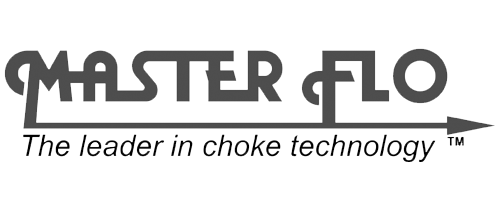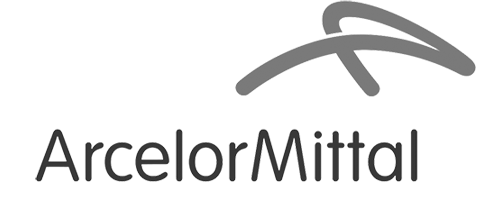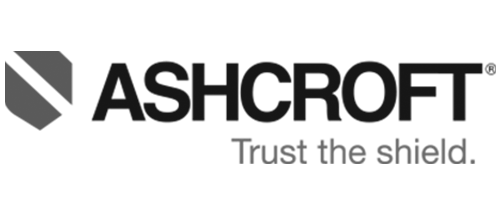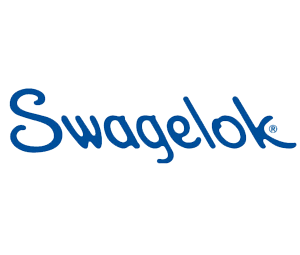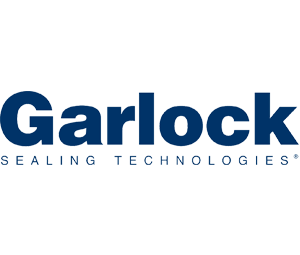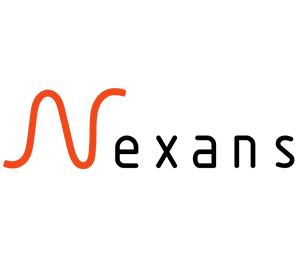 Wazen SHRS is young enough to offer a new approach, but sufficiently well established to offer a comprehensive service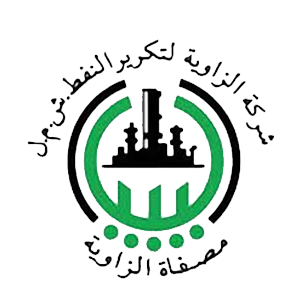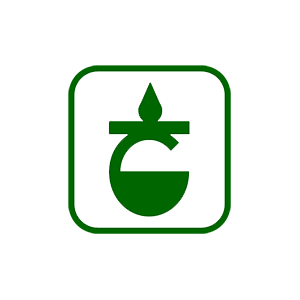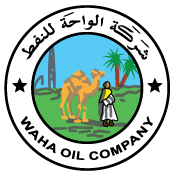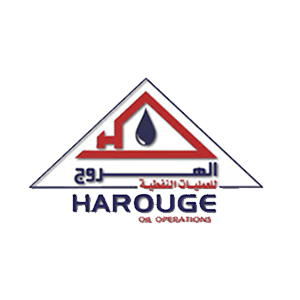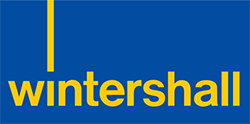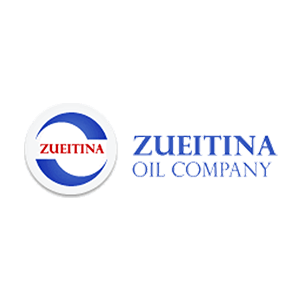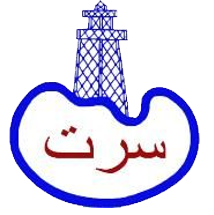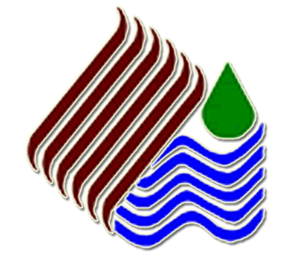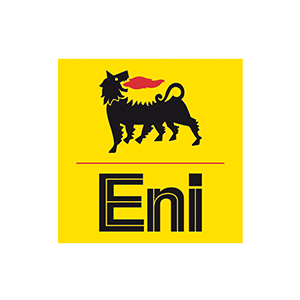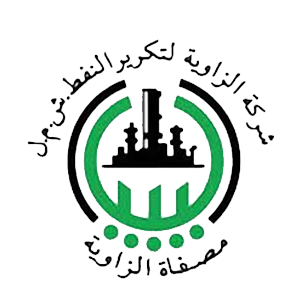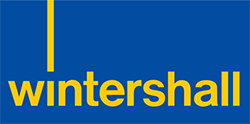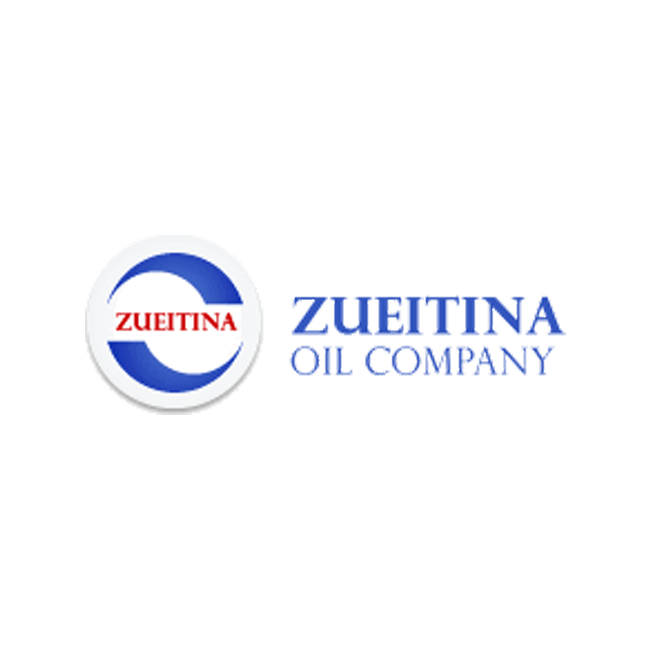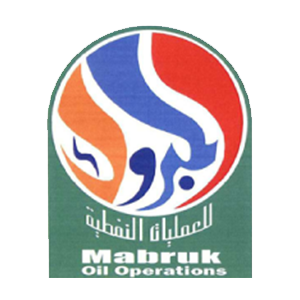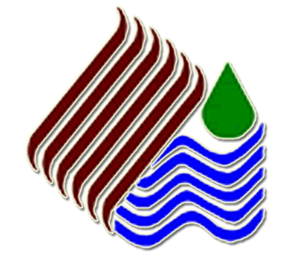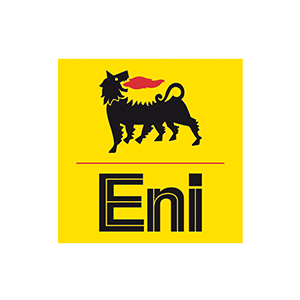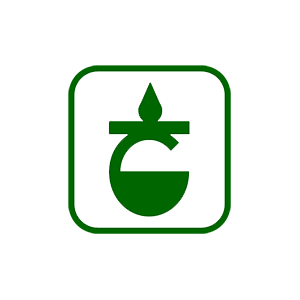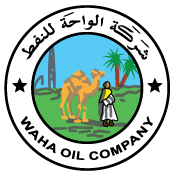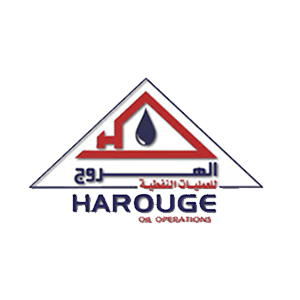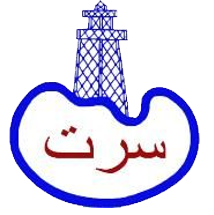 Email & Phone:
info@wazen.ly
Landline: 00218 21477 7174
Fax: 00218 21483 2278
Headquarters:
Gergaresh, Tripoli
Libya

Solutions that flow with success…